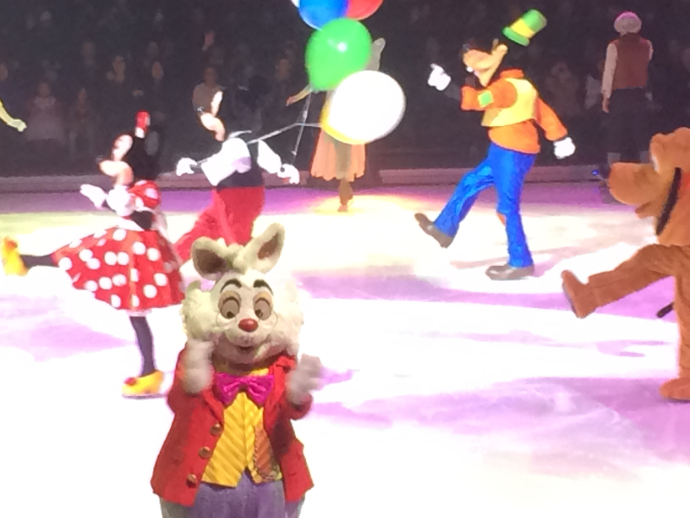 I delight in enjoying childish things with an alarming amount of exuberance. On Friday night, I stepped out my door to be assaulted by huge snowflakes falling. My response to this? To begin dancing in the middle of the sidewalk with my head tilted up, mouth open to catch as many as I could.
So when I was asked to go to 'Disney on Ice' as an option for a date, I jumped at the chance, when many would have taken that opportunity to create a human-shaped hole through the nearest door. As I walked the half block from my car to Pacific Coliseum I definitely began to have some hesitation as the crowds of young children ran around with light up wands and full costume. I came up to the front door with my date, turned and smiled at him while I handed my ticket to the host. I took a breath to settle my sudden anxiousness and mentally straightened my shoulders. In other words, I prepared to be completely silly. How often do we really get to let our inhibitions down quite that much?
We took our seats, looked down at the ice just as the lights began to dim. My most beloved childhood characters came out slowly and my chest expanded with the effort of keeping in my delight in check. I was still nervous about letting go (all reference to 'Frozen' intended), as I didn't want to embarrass myself in front of my date. It suddenly occurred to me: I enjoy my childish things, why should I tailor my reactions on the chance that this person could like me more? My internal answer becomes null and void as Mowgli and Baloo skate out on the ice and I'm hopping up and down in my seat, calling out and waving like a madwoman.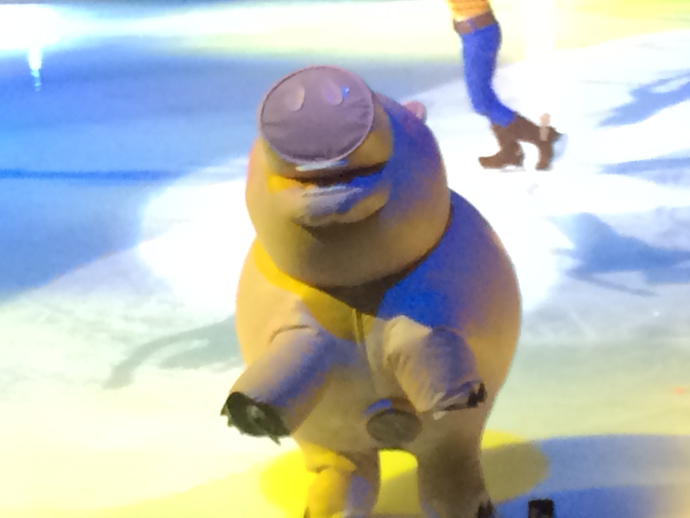 I suppose that I could have sat on my hands and hoped that I would garner the attention of my date, but I have only begun to understand that to find both love and true joy in life we need to be true to ourselves. Funny thing is, when I did finally let go, my date started to hoot and holler right along with me. Maybe he was waiting for that same moment to fully embrace his own enthusiasm as well.