For years, for me, New Westminster was a place where industry and west coast beauty met, on my early morning drives through this port city, en route to one of the many film sets I have worked on over the years.  I always looked forward to that part of my drive, as I loved how the morning mist accented this part of the Fraser River, where industry and a sleeping bedroom community joined as one – the trains, the tugs, bridges, old warehouses – all shrouded in the morning mist, giving it a feeling of mystery and intrigue, leaving me wanting more.  On my evening drive home, it was my port for a late night snack with my good buddy, Rob Jones, to decompress, hash out our days, and ultimately solve the problems of present day society.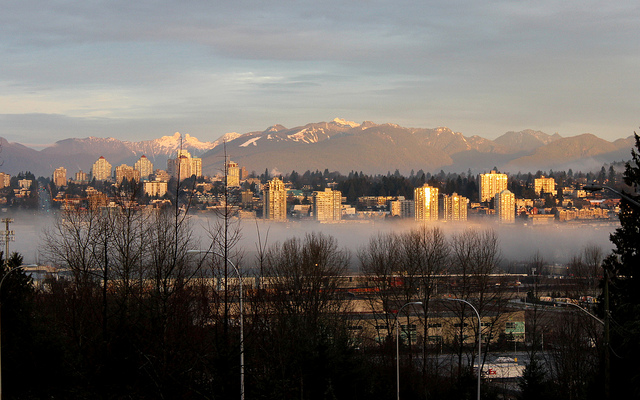 In those early days, while I looked forward to those late night port of calls in New Westminster – it was for the company – rather than the food.  The food was decent, but simply your standard pub fare.  In the last few years, that has begun to change. With more people my age moving to New Westminster and beyond to live, New Westminster has become a favourite port of mine to meet up for a date – a bite to eat, a wander through the market, a coffee and a walk along the quay. In spending more daylight hours there in recent years, I've been pleased to discover a burgeoning foodie scene, and have been most impressed by the tastes and experiences that I have enjoyed thus far.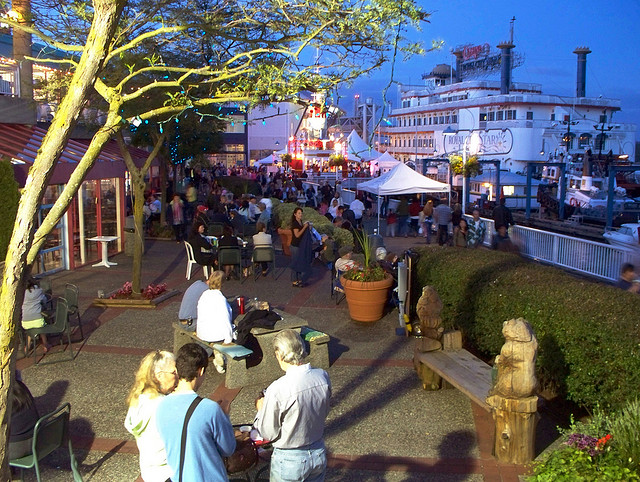 It is for all the reasons that I listed above that my eyes nearly popped out of my head with desire and I started to salivate when I stumbled upon the inaugural year of Feast on the Fraser, a foodie event that began Friday night in New Westminster, and continues until October 4th, with different nightly mouth watering experiences.  Each of these events presents THE PERFECT DATE NIGHT – either with a lover (or potential lover) or with a best bud. And if going with a best bud, then with the wildly different experiences, this just might present the perfect venues for meeting Mr or Ms Right (or Right Now). Green with jealousy that I can't attend each and everyone of these, as again as this occurs, I am working on a film set, which will likely limit my culinary sampling to only one of these tasty events, when ultimately I'd like to take them all in. Just wish I'd caught Saturday night's Longtail Kitchen Seafood Boil & Fry. I did, however, dream about it, which somewhat made up for the exhaustion that had me cemented to the sofa all evening.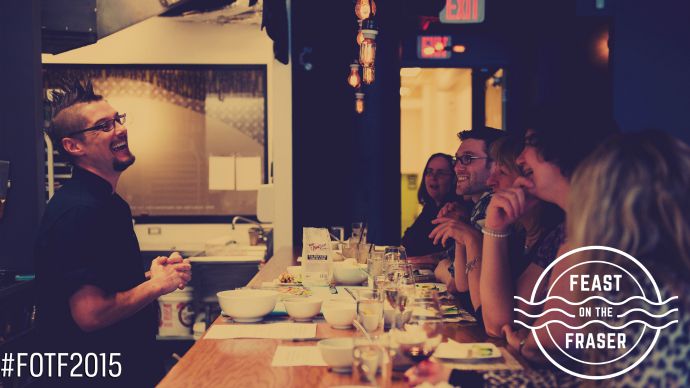 So what can the rest of you enjoy (and brag about with #FOTF2015), while I am a poor working stiff this week:
Sunday September 27th – Raw Nights at Rain City Juicery
This fun foodie experience has diners exploring raw and vegan friendly cuisine, including build your own Nut Pate Sushi, which admittedly has me intrigued.
Thinking this 3-course, drool worthy menu at a sporting event hot spot is the perfect date night, ladies, if your with a sports fan; or it just may be the perfect culinary experience for the single gals, hoping to meet a sporty Mr. Right (or Mr Right Now).

PS. You have to click on the link just to check out the desserts.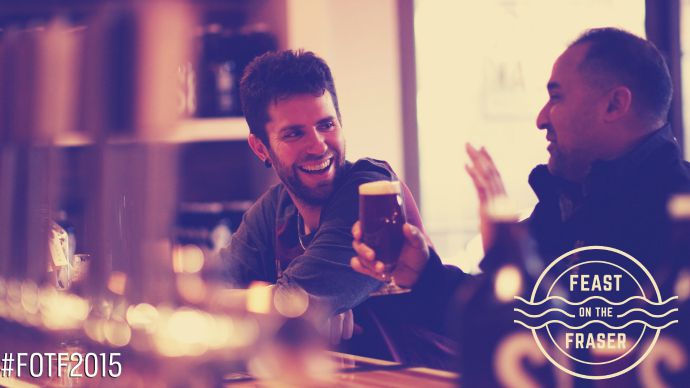 This looks like a hilariously fun night and just the night out for the Game Boys and Game Girls out there, with a night of drinking and the Harmonix game Rock Band. You can expect live entertainment with audience participation, other games to enjoy, and a selection of pub food and drinks to keep the party going.
Torn as to whether I'd be taking a date to this (if I had a life this week) or if I'd go with a girlfriend – either way, with a night of Art, Food & Wine, in which I'd get to enjoy the artwork of the 100 Braid St Studios artists in residence, learn from a professional artist, and create some artwork of my own – this is not an event I'd be missing.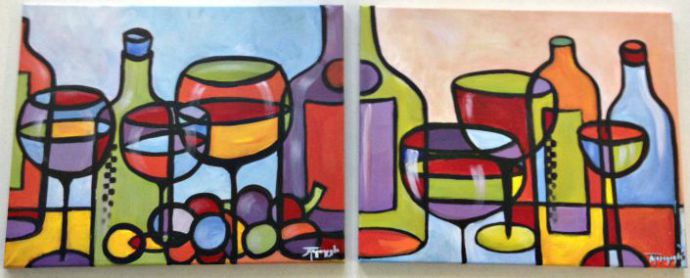 Wednesday September 30th – The Heritage Grill Dine and Dance
Now here is a night that I have experienced before, when one of my good buddies, Ross Neilsen, was in town playing at The Heritage Grill, and dance, I did!  A great night out, and one I highly recommend, although with a different band this time – Ranj Singh. There is no bad seat in the house, at The Heritage Grill.
I have long been a fan of Wild Rice's Chinese cusine with a modern flare, but what really has me nerding out to this tastebud tantalizing night, is that it is a fusion of history and culinary delights. The history buff in me is screaming out with desire, as this night takes diners back in time through the storied history of the working waterfront of New Westmister during the three decades King Neptune reigned on the Fraser River.
How many of you have looked upon the M.V. Native, the authentic paddlewheel riverboat that docks along the New Westminster Quay, and have pondered what a journey out on to the Fraser in it would be like?  I certainly have.  And what better way to enjoy that experience than with this night of wine tasting perfectly paired with a delicious meal.

Friday October 2nd – Belly Dancing Divas at Taverna Greka
Greek food and belly dancing – all the makings for a fabulously fun evening! In some ways, it is probably a good thing that I will be putting in a late night on set, Friday night, as history would suggest that it would not be long into the evening before I was belly dancing on a table.
My personal goal this week is to hold back enough energy, so that I can sink my teeth with the rest of you into Feast on the Fraser, come next weekend, and into their final two mouthwatering New Westminster experiences.
Kisses,
Emme xoxo
PS.  If you are quick about it, there is still time to enter to win tickets for 2 to one of the Feast on the Fraser events on Savoir There.