With having to stick close to home this Autumn, my feet have been terribly itchy for an adventure, and while just now my feet can't hit the road, at least my mind and my imagination can.  Thanks the new television series, Polar Bear Town on OLN, those adventures have been to a place I've long dreamed about the Canadian North, where icicles hang from the beards of the rugged Canadian Men – men of brains, braun and heart!  Yes, all admit it, I am swooning, especially as they treat their rugged female counterparts as equals in the land of the polar bears.  Gender does not matter in this neck of the woods, you just need to know your way around a gun and to be bear aware.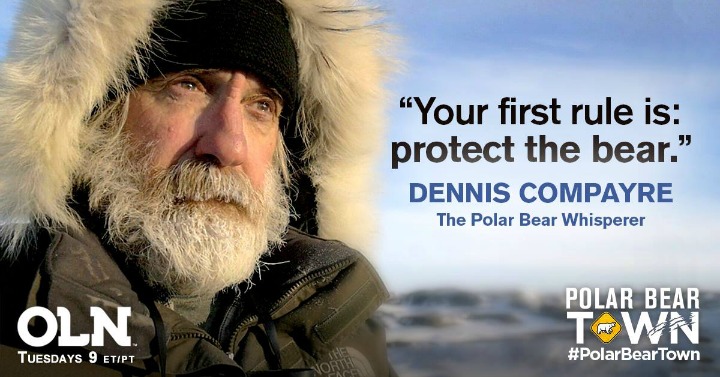 So where exactly is Polar Bear Town?  In the Polar Bear Capital of the World, of course, Churchill, Manitoba, on the edge of Hudson Bay.  And it is pretty much everything I've ever dreamed about – pristine Arctic wilderness, majestic creatures like the polar bear and wolves, and colourful characters.  Needless to say, I will be pining for a real life visit to Churchill, as soon as I am able.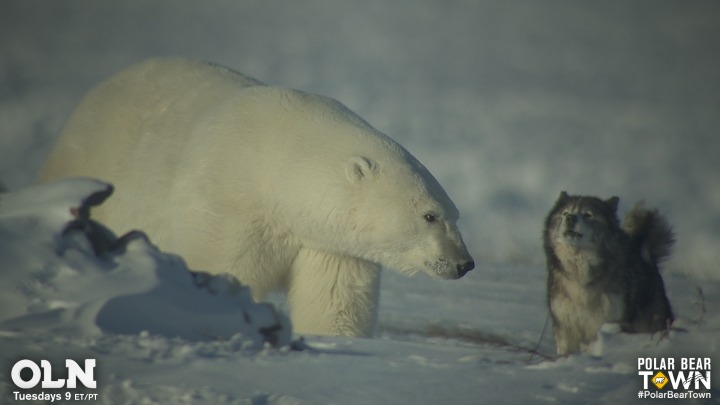 In the meantime, I will be watching OLN on Tuesday nights at 9 pm ET/PT, and then binge watching it all over again on YouTube when I am home with my family over the Holidays.
For those of you in Canada, you should be able to binge watch too with the videos below.  I will add the remaining episodes as they become available.
Polar Bear Town Episode 1 – The Gauntlet
Polar Bear Town Episode 2 – Insecurity
Polar Bear Town Episode 3 – Someone to Watch Over Me
Polar Bear Town Episode 4 – Up the Creek
Polar Bear Town Episode 5 – Therapy / Lost in Translation
Polar Bear Town Episode 6 – Trick or Trap?
Polar Bear Town Episode 7 – Bears in the Air
Polar Bear Town Episode 8 – Feast or Famine
Polar Bear Town Episode 9 – Wolves at the Door
Polar Bear Town Episode 10 – The Perfect Storm
Polar Bear Town Episode 11 – The Last Dance
Polar Bear Town Episode 12 – Quest for the Cub