For me waking up today was like waking up on Christmas morning, as a kid, only better as there is no stress.  You see, this is one of my favourite days of the year and how I've been celebrating my birthday for a number of years now … at the Burnaby Blues and Roots Festival!!!
Ritualistically this is a morning for me of reading up on the different blues and roots acts, if I have not done so already, to prep myself for a fantastic day of music, amongst friends and kindred souls.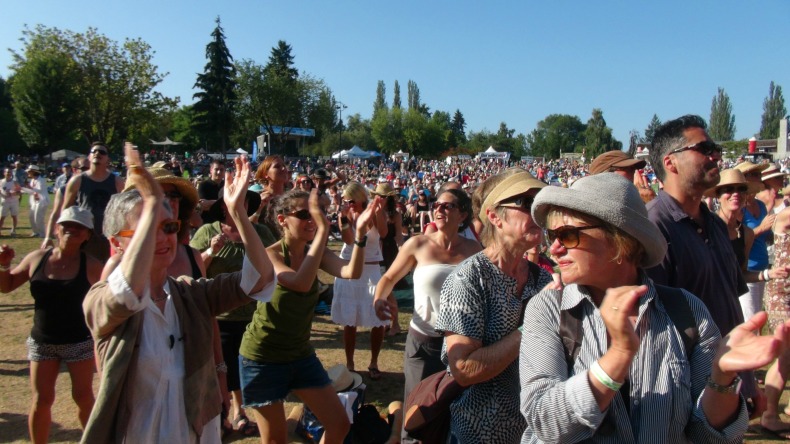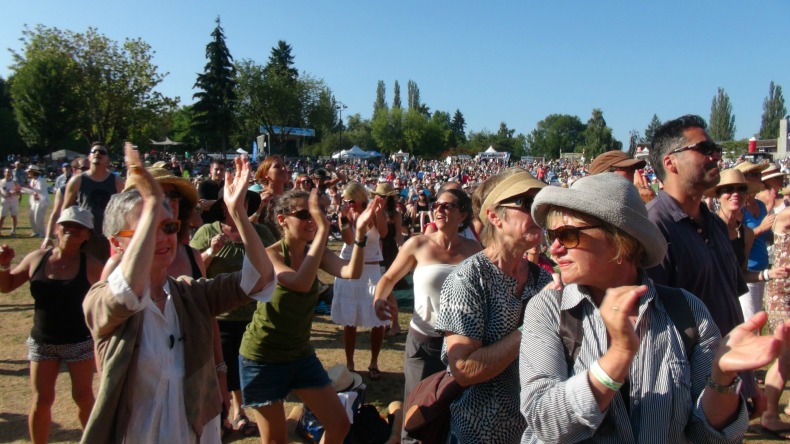 This year stands to be a little different, as the festival is just hosting 1-stage and 6-acts.  These stand to be fantastic acts though, as the day is nearly sold out, although you can come join me by getting a last minute ticket from the box office today.
So here is a run down to whom I am looking forward to today at the 2018 Burnaby Blues and Roots Festival:
Checkout the beautifully hypnotic music and strong, fierce voice of Southern Gothic, alt-country blues singer/songwriter Amythyst Kiah, hailing from Johnson City, Tennessee. mmm … mmm … mmm
Begonia (3:45 – 4:15 pm)
Oh wow, I can already feel the strong and sorrowful voice of Manitoba's Begonia (Alexia Dirks) pulling at my emotions.
The Suffers (4:30 – 5:15 pm)
Now the Gold Coast Soul Band, The Suffers, just stand to be a lot of fun. Described by Spin Magazine as "They're the sort of neo-retro group you never knew music was so badly missing."
Nikki Lane (5:35 – 6:20 pm)
For that country flavour of Nashville, Southern Carolina country rock gal Nikki Lane will be strutting her stuff on the stage, which as Marissa Moss of Rolling Stones Magazine describes it to bring her "streetwise, modern shell that's as unapologetic as Johnny Cash's middle finger."
The Rural Alberta Advantage (6:45 – 8 pm)
The percussive folk songs about hometowns and heartbreak of The Rural Alberta Advantage is bound to be a little Canadian comfort food in the day for those of us that love Canadian folk. Despite devoted fans around the world with featured coverage from Spin Magazine, Pitchfork, The New York Times and Rolling Stone, they remain humbly Canadian.
Nathaniel Rateliff and the Night Sweats (8:30 – 10 pm)
This small town Missouri, now Denver based bluesman shares his soul and heartache with us in his music.
If today is to be your first Blues and Roots Festival, here are a few tips that I've learned over the years to make for a fantastic day: How to Prepare for an Outdoor Music Festival: the One-Day Festival
Hope to see you there, grooving out to some sweet, sweet music!
Kisses,
Emme xoxo