For those of you just tuning in.  I had a rather unhealthy autumn.  Unhealthy in the sense that I worked all the time and didn't get much fresh air or exercise.  I have always been one to promote feeling comfortable in one's own skin.  We should all feel like the sexy beasts we are. I believe the body to be a beautiful thing in all it's shapes, sizes and ages.  I, however, am not feeling comfortable in my own skin right now, because the poor living of the fall took it's toll on it and I am carrying more than is comfortable for me around my waist.  I know my body is still beautiful, but I want to tone up and get back into a healthy living routine.  As inspiration in achieving this and not falling back into the autumn routine, I made this a New Year's Resolution, started blogging about it and set-up a New Year's Resolution flickr group. Just to be clear here, this is not about dieting and I am not dieting.  I am simply trying to live a healthier lifestyle with regular exercise, fresh air and meals at normal hours.
So here is how Week 1 went:
I almost met my goals this week, but not quite. If you remember from last week, I am trying to get some exercise once a day, six times a week.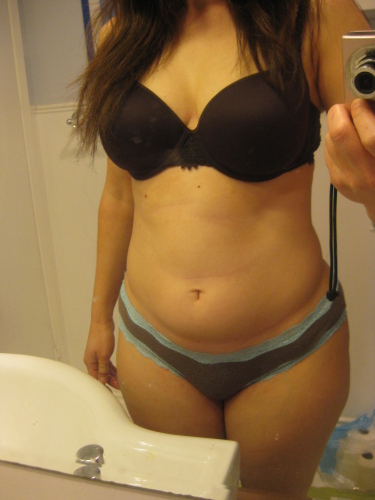 Here is what I did:
Day #1 – walk
Day #2 – walk
Day #3 – day of rest
Day #4 – airport hiking hauling a rather large cat
Day #5 – water aerobics
Day #6 – water aerobics
Day #7 – day of error – no time
Aside from this, being back into my old routine, I found it hard to always eat at reasonable times, so I caught myself eating dinner late on 3 of these nights. I'd like to eliminate the late night eating, especially since it seems to cause nightmares.
A buddy of mine that is trying something similar, said that he ran into the same problems (missing days and late night eating) and that he eliminated them by exercising in the morning.  And yes, the suggestion of early mornings did cause screams of protest from me.  He concurred, but it seems it was the only way he could fit it into his week.  Not sure, but I might consider it.
And how do I feel after week one? Way more energized.