Some of you may have noticed that the Autumn of 2009 got a wee bit unhealthy for me. I worked too hard and didn't take care of me, despite reminders from Jennifer and Rob that my well being was the most important thing at the end of day.  I did hear them, but their would always a more pressing matter that needed my attention whenever I'd scheduled 'me time', and as a result I ignored my needs.  I didn't get enough fresh air, exercise or eat as healthily as I normally do.
I am resolving to change this in the New Year.  I have to change this in the New Year for my own health.  You see, all that unhealthy living has resulted in my feeling quite uncomfortable, as my belly has grown uncomfortably large, and the good doctor tells me it is dangerous for ones heart to carry too much around your waist.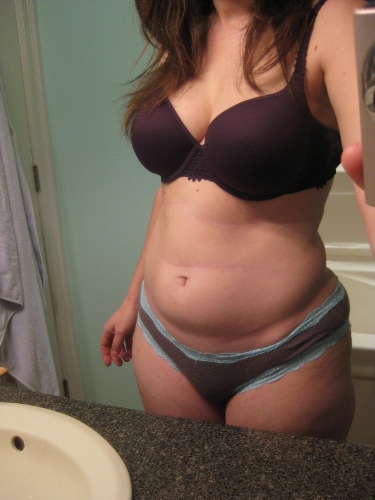 This doesn't change my philosophies on body images. I still don't believe in dieting, but rather am a fan of healthy living, including good food and exercise. And I think bodies of all shapes, sizes and ages can be beautiful and sexy. My body, however, is feeling uncomfortable and unhealthy to me, so it's time for a change and hence, a New Year's Resolution.
My New Year's Resolution: To return to my normally toned and healthy feeling self.
How: By getting fresh air and exercise at least 6 days a week and eating healthily.
Evaluation: To stick to my goals, stay on task and for added incentive, I will be photo documenting this New Year's resolution every two weeks on flickr. Come cheer me on.
Any of you that have New Year's Resolutions of your own and want a bit of incentive, accountability and support, come and join the 2010 New Year's Resolution Group I've set up on flickr.
Love and Light,
Emme xoxo