I've never liked being left on the side lines.  I like to be in the game.
This is one of the many reasons why I am not an arm chair athlete and admittedly have not watched much of the Olympics on TV.  So what have been up to instead?  Well, competing, of course.
What?  You haven't heard of me?  Which sport am I in?  No worries, I take absolutely no offence, as you see I'm in one of the experimental sports.  They are doing a soft launch of it this year with just two athletes – myself and hummingbird604.  And as we are all about inclusion are sporting events extends over both the Olympic and the Paralympic Games.
So what's the sport?  Well, really its a long standing Olympic tradition played undercover. Yes, that's right, the hummingbird and I are competing for whom can get the most Olympic dates. And NO, not, as others have suggested, the most Olympic shags. Neither, the hummingbird or I are tarts.  Simply, the most Olympic dates.
So far I am in the lead at 5 -3, despite twitter betting against me.  So whats the story on my dates?
A Swede enjoyed over a glass of wine.
A good, old American boy picked up our town's latest meat market, the Canada Line.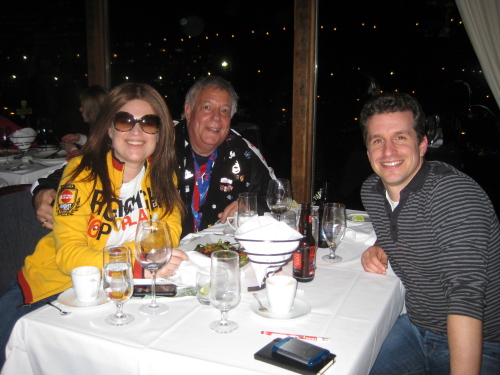 A lonely Swiss man eating a meal alone.
Two drunken snowboarders, picked up in unison, at 4 AM on Grouse Mountain. (there is actually video on this one, I just need to find it for all of you voyeurs)
As for date number 6?  I am hoping it will be with this handsome Saxon.  Only problem is that he is currently MIA.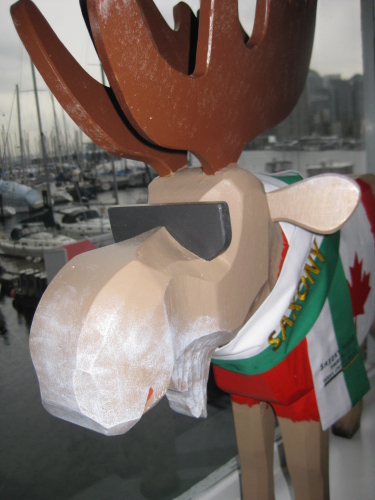 So my dear hummingbird?  Let's hear the dirt on your 3 dates!