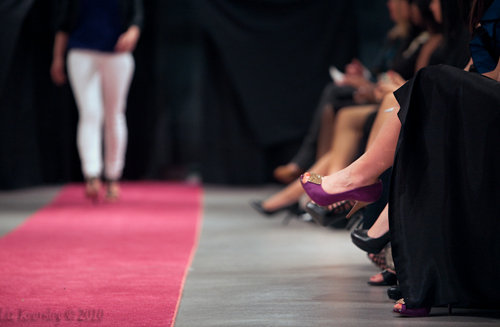 Models, manicures and Grand Marnier, what more could a girl want on a Wednesday night?  Plenty of fun was to be had at JK Models first birthday party and thanks to our little Emme being all booked up myself and Erica Hargreave got to slip in on the fun.  Owner Jennifer Koning put on a wonderful celebration in the heart of Vancouver at Leone's.
We were really excited to see a modeling agency like JK hitting their first big milestone.  They represent a range of shapes, sizes and ethnicities opening up the world of modeling in Vancouver.  In a cut throat industry like fashion it can be tough to push for diversity and I was proud to meet someone like Jennifer who has taken on such a challenge and is succeeding.
The night gave us all a peek at some of her models during two runway shows, both which wowed the crowd, and of course this little photographer at the end of the catwalk. The first showcased clothes from L2 Leone, Leone's edgy, contemporary boutique, and the second gave us a flavour of luxury with some designer garments from Leone.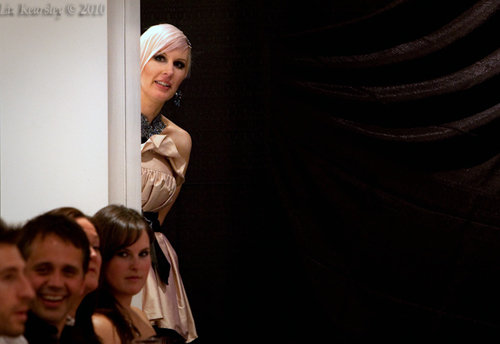 The visitors were fully entertained between fashion shows with an array of enticing treats on offer that we fitted in alongside the mingling.  They included Pixstar's fun photo booth, where everyone could get four snaps with friends.  This was a stroke of genius on the organisers part, as many people mingled and chatted whilst awaiting their turn at a hilarious photo.  We had a few issues in the booth on first attempt, heads chopped off in the pics, people looking the wrong way.  But we soon got the hang of it and loved it.
She to Shic Boutique Beauty Lounge were also on hand to give mini manicures.  This was one of those rare moments that I wished I wasn't a photographer as I knew my nails would never dry in time for shooting the next runway shoot, so had to pass on the treat.  And Grand Marnier kept the drinks flowing to a very happy crowd on a great occasion.
Naturally I'm all about the pictures so I'll let my images do the talking for the event:
The audience takes photos of a JK Model on the runway

An audience member holds her Pixstar booth pictures whilst watching the second runway show

JK Model Hayley is photographed as she walks in the L2 show

Raul Pacheco gets his first ever manicure from April W from She to Shic

A JK Model poses at the end of the runway during the designer clothing show

Alisha Mann applauds the models and designs.