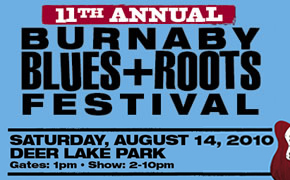 Hi everyone!  This is my first guest post here at Being Emme (thanks, Ems). They say you never forget your first time.  Let's just see.
Seeing as it's nearly time for the 2010 Burnaby Blues & Roots Festival, which our sunglasses-and-smiles hostess will tell you all about after she attends on Saturday August  14, I thought I'd ask our Emme if it would be OK for me to submit my own thoughts on the festival, and what you guys can expect from it when you go.  You see, last year I accompanied Emme, plus friends Erica Hargreave and Jon Jennings, to the 2009 festival. Besides being an afternoon with good friends, I was there, ostensibly, as resident music geek.
And a geek I was.
The fact is, outdoor festivals like this really turn my crank.  I love seeing live music being performed by enthusiastic musicians, for equally enthusiastic crowds. This is not to mention the food.  Food almost always tastes better outside, in the company of friends, and sitting on blanket and deck chairs, enjoying the sounds together in the summer sun. And let's face it; I love the presence, function, and all around generosity of beer tents.
During this particular festival, it was fun to see Emme in her element too, dancing with strange guys (and I do mean strange), chatting up the paramedics at the first aid station (She got a bit of sunscreen in her eye. Well, so says she.), and spreading false rumours about me on Twitter while I innocently took in the music, unaware.
She's a handful. But she's an endearing handful. Water under the bridge.
The line-up last year was stellar.  Some acts I knew about, and others I discovered for the first time. In any case, it's already a year later, and if you were ever in doubt about attending the Burnaby Blues and Roots Festival this year, here's the line up and what you can expect from each act.
This year, there are some real luminaries at the festival, including headliner Taj Mahal, who has been playing folk blues shows like this, and putting out records, since the 60s. Among other things, Taj Mahal was the only North American act that played the Rolling Stones' classic (and for many, many years unreleased) Rock 'n' Roll Circus special in 1968, along with The Who, Jethro Tull, Eric Clapton, Mitch Mitchell, John Lennon & Yoko Ono, and the Stones themselves. Taj Mahal continues to blur the lines between blues and folk musics from around the world, and to deliver singular excitement in a live setting.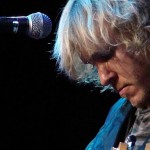 Kenny Wayne Shepherd's blistering blues-rock is bound to get people up on their feet. He's been an undeniable live draw for many years and is master of whipping up summer audiences into a fun-loving frenzy.  Shepherd proves that when the blues had a baby and called it rock 'n' roll, that baby has continued to grow, although not forgetting where she came from. For that organic feel of the blues, with the drive and guts of modern rock, come and get it.  This guy's got it.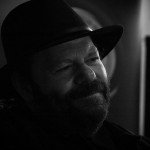 Colin Linden is a solo artist, songwriter, guitarist, and sought-after producer, also member of folk-rock collective Blackie & the Rodeo Kings.  He's also a long term musical collaborator and producer to another hero of mine: Bruce Cockburn.  He's produced a number of albums  and written songs for other artists you've heard about (Colin James, The Band, etc).  He's served as back-up guitarist for country maven like Emmylou Harris, while also having been tutored as a young player by electric blues titan Howlin' Wolf. Colin brings out a unique warmth in the long traditions of the blues and folk.
Juno winner and country-music-with-a-kick performer Serena Ryder will on hand to showcase her powerhouse voice; a smokey and textured instrument that contrasts the pristine beauty of her songwriting which has earned her a gold record.
Californians Lukas Nelson & the Promise of the Real, will show you the connections between rock, blues, and all the folk music forms in between.  If you're a fan of that Woodstock sound of the Band, Van Morrison, and New Morning-era Bob Dylan, these guys will make the afternoon in the park worth your while.
Little Miss Higgins weaves together the musical threads of proto-electric rural blues of Memphis Minnie, the country music of Jimmie Rodgers, and Bob Wills, and early jazz-blues recordings from Lady Day herself, showing how the rich tapestry of these musical traditions continue to wind their way into the modern age. Her music is rooted in an approach to performance that says "welcome! come on in".
Retro-rock group Yukon Blonde comes complete with classic 70s AM rock radio texture, and sunshiny 60s flavoured harmonies perfect for a summer festival like this one.
The Burnaby Blues and Roots festival is being held at Deer Lake Park on Saturday August 14.  If you go, make sure to tell us about your favourite acts – especially those you didn't know going in –  in the comments section of this post, or other posts themed around the festival.
Cheers!
Rob.
***
Taj Mahal image courtesy of Bill Gracey. Kenny Wayne Shepherd image courtesy of Farky. Colin Linden image courtesy of Stephen Dyrgas.