Imagine my shock in discovering from a Green Martian that this bubbly headed blond was more than just a sexy chickipoo with a hot accent: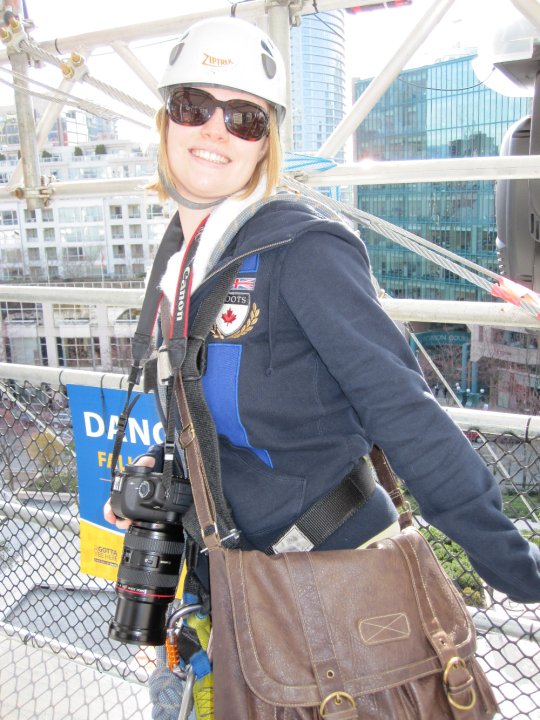 Naw!  For however much I love to tease Miss Lizziepoo here, I do know she is as bright as she is foxy, which is one of the reasons I love to hang out with her.  That and she takes good pictures of me.
At any rate, enjoying watching my little birdie learn to fly in the digital realm with her second Samsung Galaxy S Mob!lers Challenge.  This time Team Vansung had to brainstorm a useful App for the Galaxy S Smartphone and film their pitch in HD on their Galaxy (how cool is that).  And that they did.
Now despite having a sexy smart mind, this young fox is unlikely to out fox moi, as she has proposed the perfect App for stealth taping and uploading of the wonderful little dance numbers that Lizzie struts when she thinks no one is taping.  I will be happy to report back with such a little ditty next time I get my paws on her Galaxy.  In the meantime go 'like' the begeezies out of the latest Team Vansung entry (They need as much support as they can get by Sunday, as this isn't Kindergarten and there are winners and losers, even though in my heart Lizzie will always be a winner.  Excuse me while I go gag.) and then go check out the other Mob!lers.  Their ideas are non too shabby either.
Now be off with you!  I need to sleep and am fast becoming a Miss Grouchy Pants!
Nightie Night!
Emme xoxo