Looks like I am in for a treat tomorrow!!!
You see I've been invited to Fan Night at the Vancouver Opera for the World Premiere of Lillian Alling!  Can hardly wait!  As you know, I always relished going backstage at the Opera last season and seeing the magnificent sets and props, but Thursday night is bound to be equally special with a pre-Opera chat with Principal Répétiteur & Assistant Chorus Director Kinza Tyrrell.  Was privileged enough to attend a similar chat before Madama Butterfly last season and it really opened up the Opera to me in a whole new light.  And the best part is, this chat is not just for me, but all who partake in Fan Night at the Opera!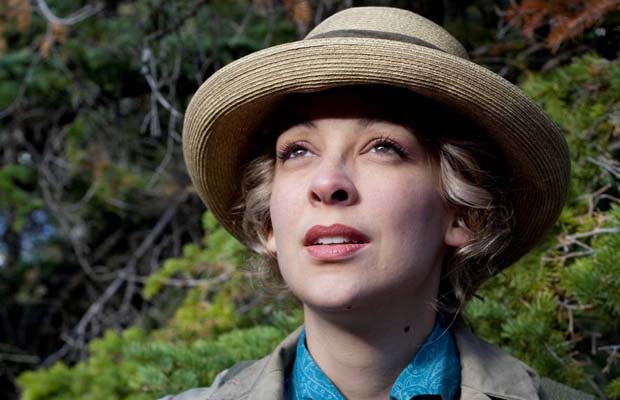 Now having just done a little research into Lillian Alling, the Opera itself, I'm even more excited.  You see I'm a huge history buff and being somewhat narcissistic, I especially salivate over history that somehow pertains to my existence, and this Opera definitely does that, and in a story of intrigue, mystery, survival and love.  A contemporary Opera that explores the journeys of new Canadians and the early settlers of BC. And Lillian is a Russian immigrant no less, yet another part of my history that buzzes at the edge of my brain (you do know that I either come from Russian aristocracy or a family of spies?).  Just listen to music overlaying this history of the real Lillian Alling and it will have you gripped on the edge of your seat salivating for more, at least thats what it does to me.
Very much looking forward to this and hopefully running into a few of you there too on Thursday night.  If not, you can still catch the final performance of Lillian Alling at the Vancouver Opera on Saturday October 23, 2010. Can't wait!
Kisses,
Emme xoxo
PS A Lillian Alling Review from my ever so dashing hummingbird604 – Lillian Alliang World Premiere
PPS A few Lillian Alling Reviews from Lillian Alling Opening Night Bloggers:
Miranda Lievers
Stacey Robinsmith
Frances Sprout
Nik Belonio