So I got to go to the Opera Saturday night, which was a real treat as I love the Opera!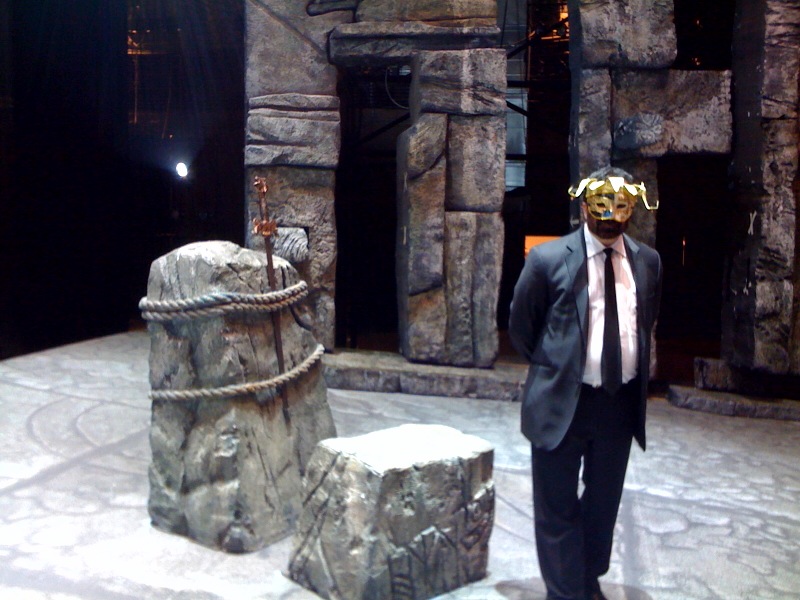 As an extra special treat, I was also invited on a tour backstage.  You couldn't have given me a more delightful present! I love seeing the wonders of backstage production.  There are so many talented artists behind the scenes of the Opera and other theatrical masterpieces that we don't celebrate in the same way as we do with the performers, and these talented folk are artists too and deserve our applause.  The set dec are indeed one of the elements of the Vancouver Opera that has always really impressed me and thats been from my perspective in the audience. Well, once your on stage this enters a whole new realm of impressiveness. I was in awe!  Phenomenal pieces of artwork!
The next element of Saturday's Opera that struck me with utter emotion was the Orchestra.  Such beautiful music!!  As they started to play their haunting melodies, much of the stress of the past few weeks washed off me, as I was enraptured and taken away by the music. Couldn't find any of their music for you from Norma, but this is a little teaser from an outdoor summer laser show they did in Seattle (poor recording, doesn't quite do them justice):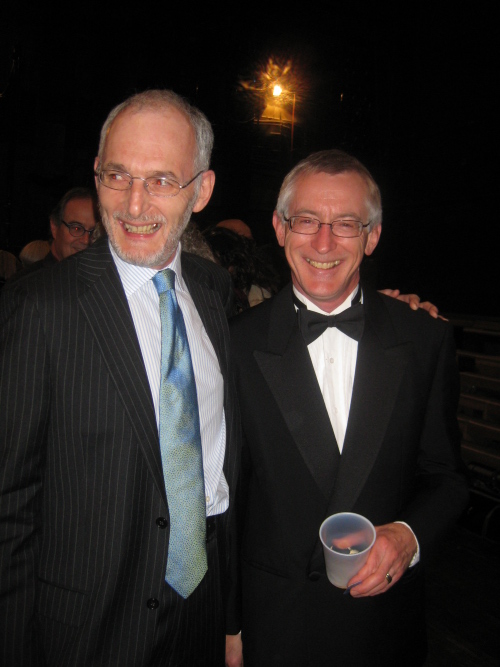 The final treat for me came in the story of Norma itself. I knew that Norma was a tragically haunting tale of Druid Priestesses and Romans, and a secret affair, but I'd never heard / seen the tale of Norma played out.  Well, as I watched, enraptured, it struck me that this was a tale of women struggling to find their way in this world, to balance work and family, and deal with the pressures that society places on them. Even though Vincenzo Bellini wrote Norma in 1831, this could just as easily be a tale of the dilemmas facing women now.  Only difference is now, as women, we think these struggles that we face – balancing career, family and societal expectations – are new to our era.  Reality check gals: they're not. Norma illustrates that women have been facing these same pressures for two centuries or more. Only then, the stakes were much higher for us women.  If they were honoured with the power and respect that came with the position of a priestess, then that was at the expense of all else, including love. Love for anyone but their God was punishable by death, and an excruciatingly painful one for both you and your lover.  And god forgive, if that woman were to actually have children with that lover, what would become of the children?  Those children that represented her shame and her deceit?  That is, at least, how society would perceive them.  Makes our dilemmas seem somewhat lighter affairs, doesn't it?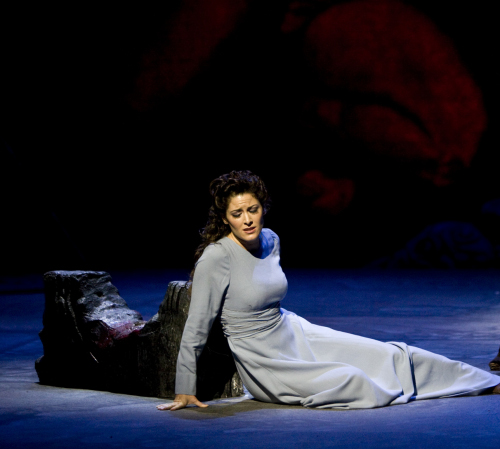 But the story of  Norma is far deeper than just our struggles as woman.  It tells a tale that totally pulled at my heart strings.  You see there is deceit.  The deceit of a man to two unsuspecting women. Often as women, when such deceit exists, we become at odds with one another and can be exceedingly cruel and malicious to one another, pushing the other down for our gain.  The beauty of this tale is that the women, even though hurt, gained solidarity, supported one another and gained the love of a trusted friend. The pressures that these women faced brought them closer together. It pains me that, as women, we do not behave in this fashion, supporting one another, more often.
I also loved that in the end, despite the man's deceit, there was forgiveness, because we have to remember that he too faced the extreme pressures of the woman's career.  For heavens sake, he couldn't be with the woman he loved, who mothered his children, for fear for all of their lives.  Talk about pressures in the world of relationships and dating.  Makes my dating pitfalls seem relatively minor.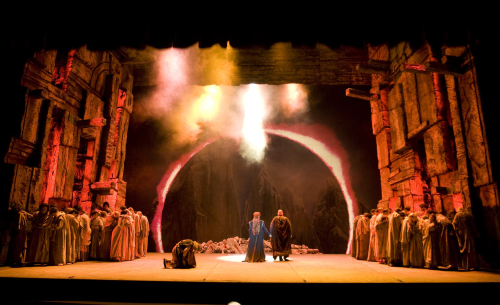 Quite the night out, huh?
Your not too late if you wish to catch a performance of Norma at the Queen Elizabeth Theatre. There are three more performances on December 1st, 3rd and 5th.  I'd suggest the 1st or 5th, as December 3rd is the Reading is Sexy Launch Party and Literary Celebration.
Oh and despite popular believe, the Opera is not inaccessible. Yes, its a treat, but you can get a ticket for as little as $29. Not cheap, but comparable to a really nice meal out.
For other reviews of this past Saturday Night at the Vancouver Opera's performance of Norma, check out: Crew Mantle, Kelsey, John Biehler and Gus Digital.