In case you hadn't heard, I am throwing a little bash all in the name of literacy!  Specifically for The International Dyslexia Association and to launch our Reading is Sexy Campaign.  Cause, as I just finished telling Daniel Reynish, I find nothing sexier than a man (or woman, for that matter) curled up with a good book (preferably in front of a roaring fire).
So to read between the lines, we are promoting literacy and raising funds for The International Dyslexia Association, and hosting a little party to celebrate that and the launch of 2010 Reading is Sexy Calendar.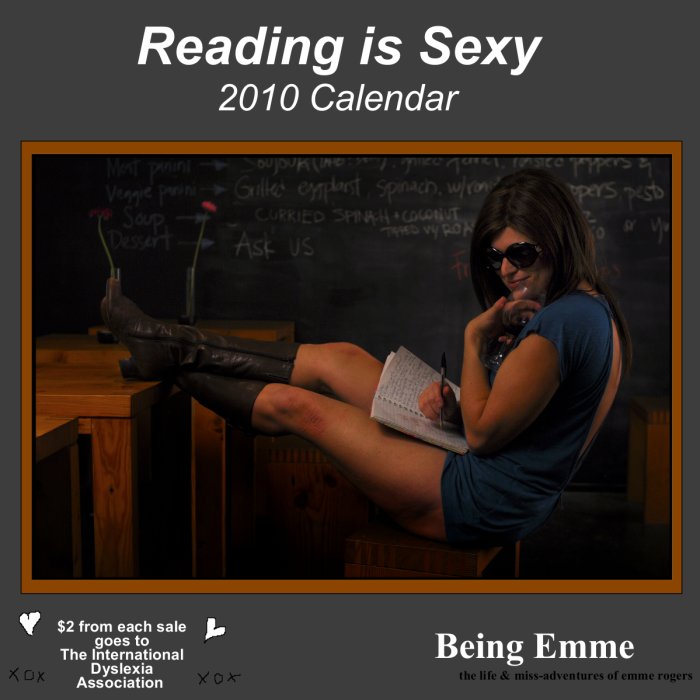 Party Details
Cost: Free
Local: Gudrun Wine & Cheese Bistro (150-3500 Moncton Street, Steveston, BC)
Date: Thursday December 3, 2009
Time: 7 pm until late
Festivities:
general revelry and enjoying of Gudrun Goodies (I will buy a few plates for the room, but bring some money with you to enjoy more Gudrun Goodies and some of the yummy wines and beers)
readings from a few of our authors (Ian Ferguson, Mark Leiren-Young, Richard Yearwood, Lorraine Murphy, Rayne … to name a few … I may even read something from my yet to be finished novel)
calendar signings by the 'models' on hand (really, just because I think this would be bloody hilarious…. I'm thinking of signing in lipstick)
auctioning of some of Robert Shaer's photos from the shoot for charity
…and I plan on dancing ….even if nobody else joins me
Why Gudrun? Because Patrick is in the calendar, I adore him and it's my secret writing hideaway.
One Added Perk: If you so choose (although certainly not required), you can do a bit of your Holiday Shopping at the event as we will have the 2010 Reading is Sexy Calenders (with $4 of sales from each calendar sold at the event going to The International Association of Dyslexia) and books and CDs of some of our authors on hand.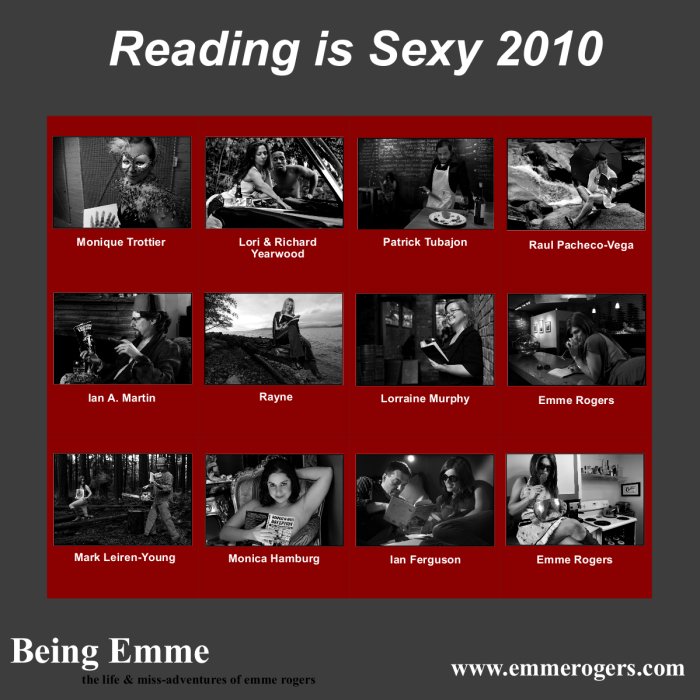 Hope to see you there!
Kisses,
Emme xoxo
PS So I can give Patrick an idea of numbers, can you please RSVP on facebook or in the comments below. Thank you, all you sexy things!