I had a rough end to last week, probably mainly brought on by exhaustion. At any rate, I was a little more emotional than usual and feeling a little beat up in matters of the heart.  So had to somewhat chuckle at my Saturday night plans – dinner and the theatre – a romantic comedy about raw hearts – the perfect date night – with a long lost girlfriend from uni. Although somewhat ironic after my last couple of days, this actually turned out to be exactly what I needed – a really good laugh with someone I could just be me with.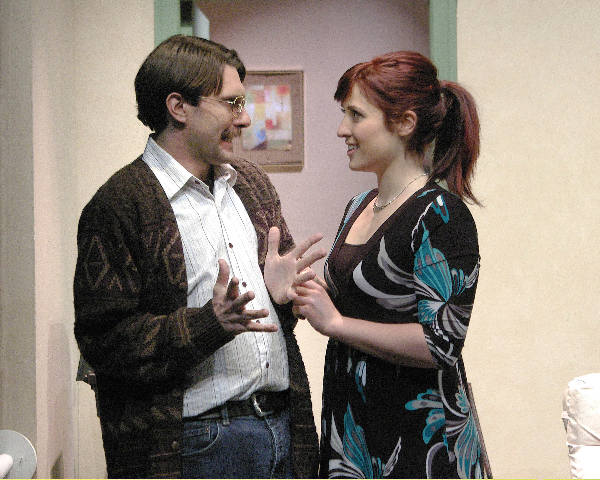 So what was the show?  Norm Foster's Here on the Flight Path at the Metro Theatre, a good light hearted comedy about navigating your way through life and relationships from the perspective of one man and three very different women. Kind of like the story I'm writing, only I don't have quite so many voices in my head.  Had to chuckle at myself as I often talk to my audience, but when Samuel B. Barnes did as John Cummings, at first I wasn't quite sure how to take it. It didn't take long, however, for me to look forward to John's little asides and insights to the audience.  Oh and how I felt for him with the loss of each new neighbour and the anticipation of what could be with the next, laughing at their quirks and that much harder when I saw one (or to be honest, a few) of my own in them. Well played by the entire cast – Samuel B. Barnes (as John Cummings), Megan Phillips (as Fay), Sarah Szloboda (as Angel), and Robyn Daye Edwards (as Gwen). They left me wanting more. And my girlfriend, who has never reviewed a play before, decided this was the perfect date – dare she even say, a first date. Although maybe not for the freshly divorced, unless a good laugh at your predicament would be therapeutic. Not recently divorced myself, but certainly in the foibles of dating, and therapeutic is exactly what this was for me.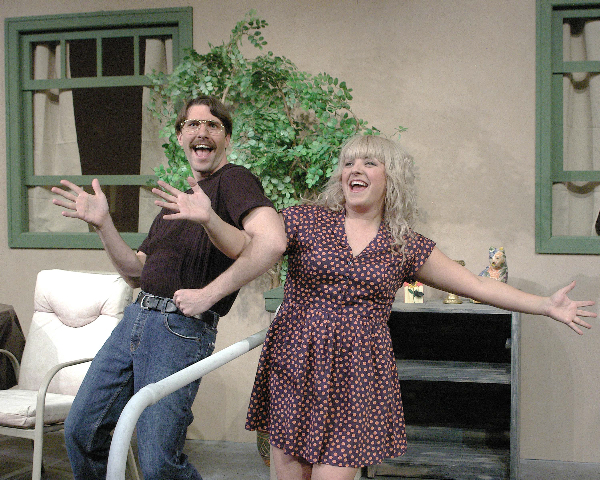 The Metro Theatre is interesting unto itself.  I'd love to know it's history.  From the pictures on the wall, it appears to have been acting as a theatre for longer than I've been alive, but it also has the look of an old cinema. Just be warned, give yourself an extra few minutes to find yourself a parking spot, if driving, although there is a parking lot just under the bridge that had plenty of empty spots.
As for our dinner, that was at Shota Sushi and Grill in Kerrisdale, which while not cheap, was very tasty and satisfying.
If this sounds like a good date or evening out to you, then you can catch Here on the Flight Path at the Metro Theatre now until February 13, 2011.