Always find it funny that it takes traveling the World or, in this case, driving to Memphis, Tennessee to discover just what incredible talent we have at home.  And that is exactly what happened last week on my road trip to the International Blues Challenge in Memphis, Tennessee.  I discovered just what incredible talent we have in Canada's Blues Community and what great ambassadors they are to Canada. Yes, there were many talented musicians that we met from the States and elsewhere in the World, but the Canadians were everywhere ~ from Jimmy and the Sleepers at the next table in practically every joint we pulled into for lunch, to the Conor Gains Band teaching a pre-coffee (and hence poorly functioning) version of myself how to use the waffle maker at breakfast, to Ross Neilsen generally showing up whenever I felt the need for a giant bear hug or a cheek to kiss (without the bearer of the cheek thinking it weird – well maybe Ross does think it's weird, but he certainly doesn't make me feel weird about it, so I wouldn't know).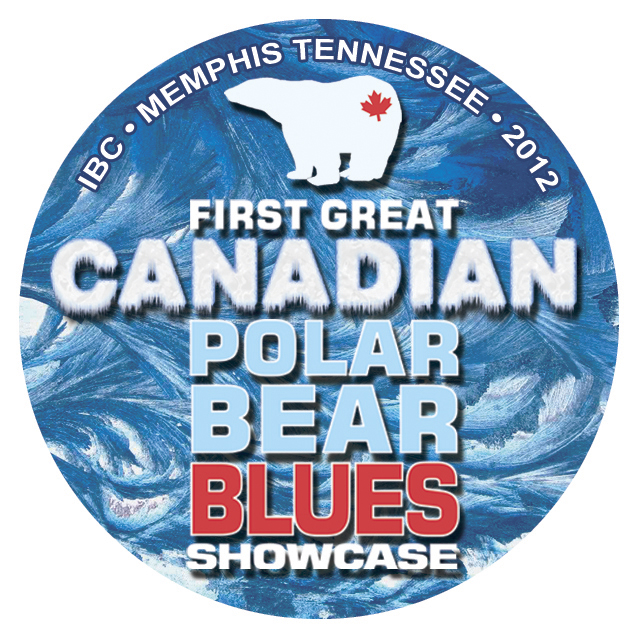 I have to say an enormous thank you to the Ottawa and Montreal Blues Societies for throwing the IBC's First Great Canadian Polar Bear Blues Showcase and the Kooky Canuck for hosting it, as this ensured that I got to see all the Canadian acts I'd been promising to watch and didn't need to worry about competing times in the program to catch them all.  And wouldn't you believe it, one of the acts I fell in love with was just a stones throw away from where I live, on Vancouver Island, Jesse Roper with The Roper Show.
Filmed more great Blues from Canada that day, so this is just the beginning of what we'll be sharing here and on Roamancing.
Thanks to the International Blues Challenge and Memphis, Tennessee, for showcasing all the great Blues artists, and to all the sponsors, including Canada.  And congratulations to this year's IBC winners, Canadian born Ray Bonneville in the Solo / Duet Category and The WIRED! Band in the Band Category.  I was lucky enough to see Ray perform and would have to agree that he was brilliant.
Polar Bear Kisses,
Emme xoxo