I love road tripping!  Last year alone I drove Vancouver to Toronto twice, and to and from Toronto to Memphis.   I love listening to tunes in the car, catching up in person with friends I rarely see as I drive on by, meeting delightful characters (like Ross Neilsen) in the most unexpected of places, and rolling into small communities to discover some great diner, eavesdropping on the conversations of the locals. For this reason, as my latest trip from Vancouver to Toronto approached, I dearly wanted to drive (and was somewhat jealous of a friend that did drive Vancouver to Calgary for their winter holidays).  I'd done the drive in the Autumn and the drive in the Spring, so the idea of the drive in the Winter, very much appealed to me, to hit the road and see the winter beauty of  5 Provinces ahead of me. Alas, I wanted to maximize the time with family and friends in Ontario over the Winter Holidays, and not cause my Mom undue stress to her health, so I flew.  But all the while I kept thinking about my test drive road trip in the 2013 Ford Escape, imaging how ideal it would have been for such a road trip through Canada's Wintery Wonderland.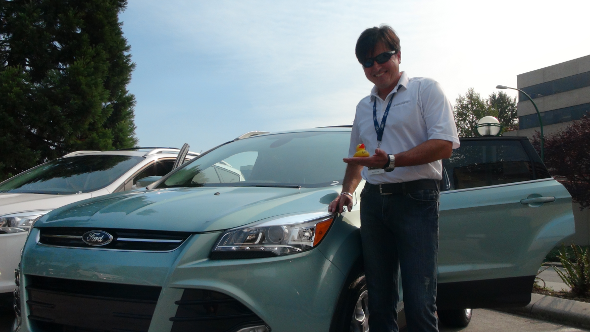 I'll get into the hilarity and adventurous fun of Jill Amery's and my day together on our Ford Escape for a Day Adventure this past Autumn, over on Roamancing, as it really was a wonderful day's escape in our own backyard.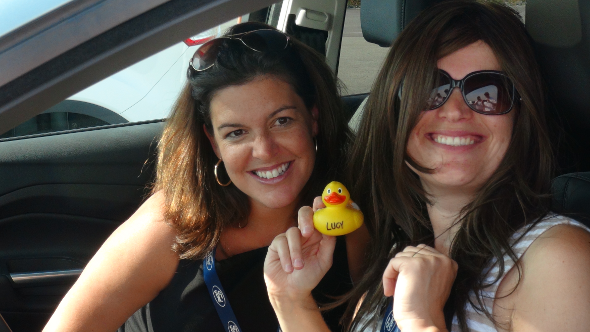 Below, however, I shall focus on a few of the elements that really made a rather desirable road tripping vehicle for me:
Comfy Driving
A must, if you are driving any sort of distance.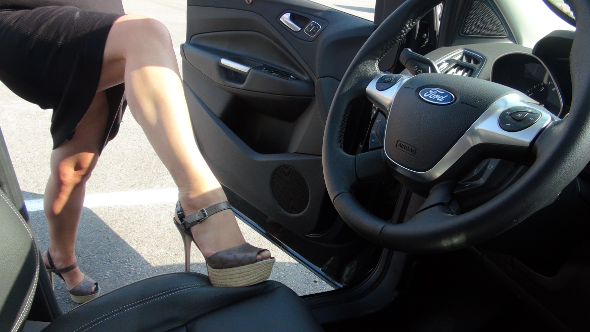 Safe
Well, I think this video says it all …
… if we could walk out of the vehicle alive, after Jill's driving there, you know it's a damn safe drive!
Foot Activated Trunk Entry (Hands-Free Liftgate)
With my level of clumsiness, this is a feature that has been long overdue in my life.  The best part of this, is that it works best if you gracefully sashay your foot under the rear bumper, making you feel like quite the fabulous dame!
Phantom Parking (aka Rear View Camera and Active Park Assist)
… or as Jill liked to call it, Poltergeist Parking. She was much better at this than me, as I kept getting nervous, and rather than focus on my mamba dancing, I'd grab for the wheel.
A Car That Talks to Me (aka Voice-Activated Navigation & Command Center)

Now, while I admit to not being the best with voice command technologies, I do see the appeal to this, having had to pull over the car to look things up on my phone, answer my phone, and change CDs on a road trip.  Once we get over our differences and become more familiar with each others isms, I am sure Siri and I will become the best of friends.
In-Car Charger for my Tech
Brilliant! Exactly what the road trip aficionado needs. Thank you!
Push Button Start
For when it's cold out, you can actually start up the car before you get in it, which once again would have made this brilliant as a winter road tripping vehicle.
Sky Light
For soaking up the sun, cloud spotting, and star gazing, when I inevitably crash in the car for the night, along a country road or in a park somewhere.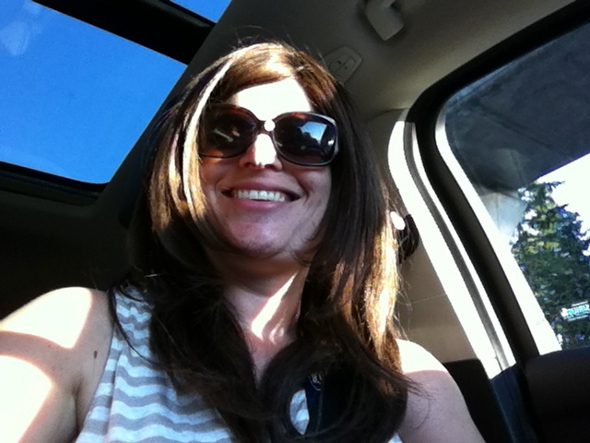 Environmentally Aware
Highly important to me, as despite loving the road trip, I want to do whatever I can to limit my environmental footprint.  Plus, this vehicle is designed for bringing a few friends along for the ride.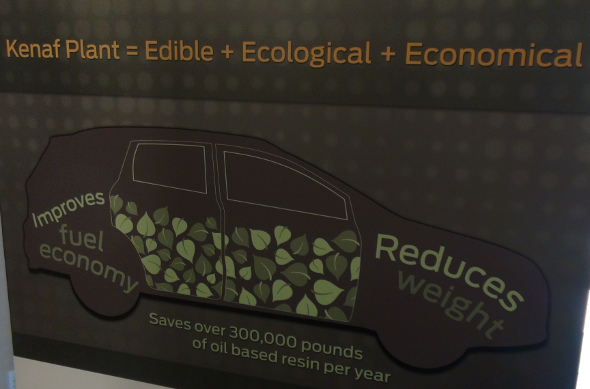 So all in all? …
Thanks to Highview Communications and BC Ford Canada for inviting me to join in the fun, adventure that was the day.
PS. In Full Disclosure: As always, the opinions and thoughts shared here are my own and honest ones. I am bought out by no one. In the spirit of disclosure, it should be noted that on this trip, my expenses were paid by Ford Canada, as a guest of Highview Communications.