I know Emme Rogers prides herself on being a gal who is fierce, athletic, sexy, sassy, somewhat clumsy and hilarious all rolled up into one. I always love to bring new ways for her to move her body, that might also be an entertaining experience for me as her first attempts are always so marvelous! Having never heard of Lagree Fitness, I figured I would educate her and the rest of you on this somewhat new incredible way to work out.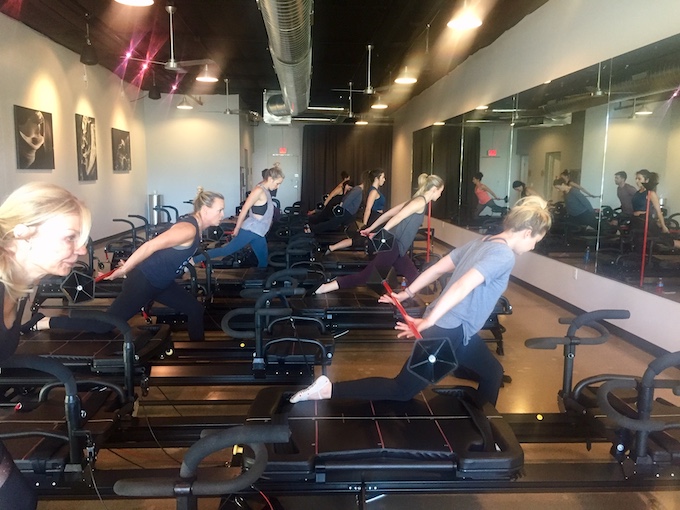 What's in a name? The Lagree Fitness method was created by Sebastian Lagree. It utilizes a Megaformer machine, similar to Pilates, but it is NOT actually Pilates. The Megaformer is designed to have you move in positions that engage multiple muscles in your body at the same time, while providing a low impact workout. It is quite intense and endurance based, but completely low impact so perfect for those who need to make adaptations based on injuries or any body issues.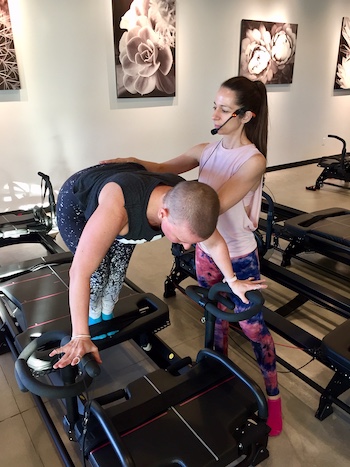 All of the different moves are done in super slow motion. Imagine doing a bicep curl taking 4 slow seconds to curl your arm in and 4 slow seconds to open it back up. Soooo much harder right?! Moving like this ensures your muscle is engaged through the entire range of motion. You work until the target muscle is completely exhausted. What's the side effect of this? Muscles that shake and quiver before you are done! But also ladies and gentlemen, the best side effect is having your slow twitch muscle fibers activated. These are your endurance, muscle toning, fat burning fibers. And guess what? They continue burning fat long after the workout is over!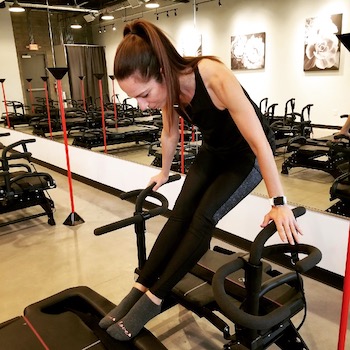 The way classes are structured ensures such an effective workout that you are done head to toe in just 45 minutes. Great tunes will carry you through, and once you experience the energizing beastliness you feel afterwards, you will be addicted. (Don't be fooled though…you WILL be very sore)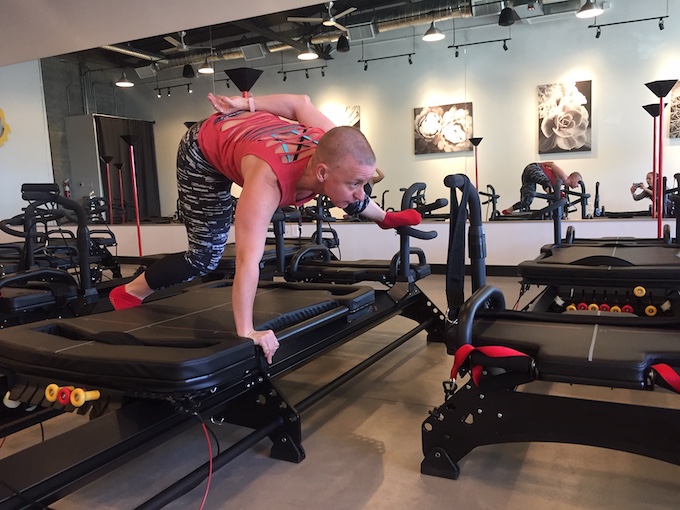 To find a Lagree studio near you visit the international locator. There are a few spots right here in Vancouver! Visit Lagree West to see which of their 4 locations work for you. If you are currently in the Phoenix or Scottsdale Arizona area, or ever find yourself there, you can take one of my classes. I love it so much I got professionally certified and now coach. You can find me at Burn Total Body Conditioning.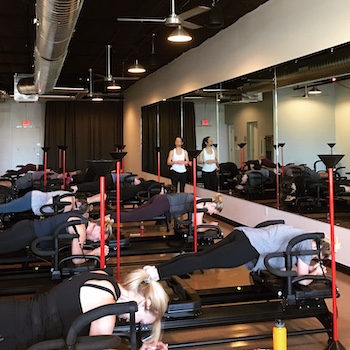 Know Before You Go!
You will need to wear a pair of socks that have grips on the bottom. If you do not own any, most studios sell them. This is to ensure you don't slip while on the machine. Sanitary reasons also apply!
Make sure you go early for your first class. The teacher will give you an overview of the Megaformer machine and a breakdown of how instruction works.
Bring water. There are no breaks during the 45 minutes but you will want to replenish right away after the class.