I have always loved small, independent bookstores. I love wandering through the stacks, seeing bright and shiny new covers, plunking myself down on the floor to read the back covers and feeling the textures of the pages. I love the feel of being enraptured in story – stories of love, romance, adventure and mystery.  And I absolutely adore the people that work in indie bookstores – people that really and truly know their books and have a love for them.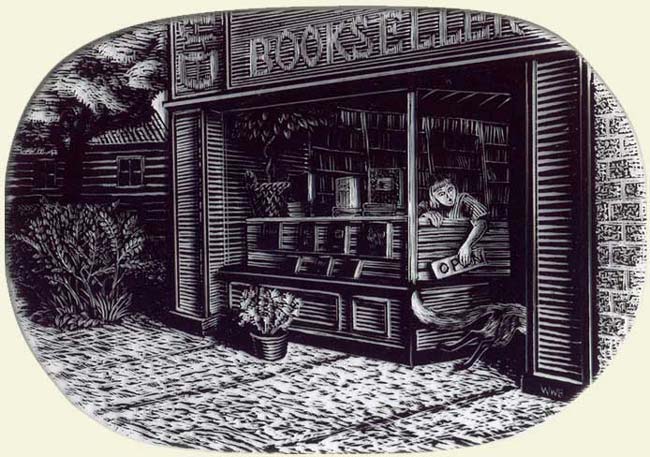 There is one such bookstore tucked away in Hamilton's Westdale Village (by McMaster Unviersity).  Bryan Prince is the name of this little piece of heaven.  What makes this bookstore so extra special that I am writing about it now?  Well, usually when as an author you sell a book to a bookstore, they take 40 – 50% of the sale of the book and the author gets 50 – 60%, much of which goes to printing costs and other expenses, so as you can imagine, the author sees very little at the end of the day for the months or sometimes years they spent writing.  Well, Bryan Prince has a policy of only taking 20%, whilst the author sees 80% to cover their printing costs and time.  Why do they do this in an age where indie bookstores are struggling to survive? To encourage local authors, who have their own struggles, to find the time and money to write. You can't imagine how pleasantly surprised this made me when they bought our Reading is Sexy Calendar just days before Christmas. So if you are in the Hamilton/Dundas area, make a point of stopping in this little slice of heaven, at Bryan Prince Bookseller (1060 King Street West, Hamilton, ON), buy a book or calendar and support a local author.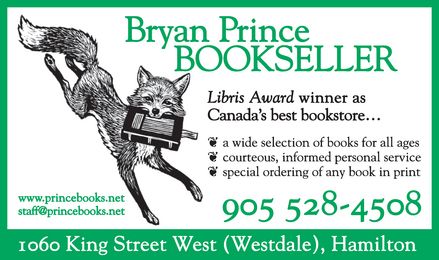 I would be remiss here if I didn't highlight a few other indie bookstores, who have beautiful spaces and have been incredible to me this past month:
Ben McNally Books (366 Bay St, Toronto, ON) – who hosted our Toronto Calendar Kissing over the Christmas rush.
Duthie Books (2239 West 4th Ave, Vancouver, BC) – who were the first bookstore to pick up the Reading is Sexy Calendar and who, as it was for a good cause, offered us a great deal on calendar sales.
The People's Co-op Bookstore (1391 Commercial Drive, Vancouver, BC) – who similarly offered us a great deal on Reading is Sexy Calendar sales.
Biz Books (302 West Cordova St, Vancouver, BC) – who is carrying the Reading is Sexy Calendar.
Blackberry Books (Unit 3 – 1666 Johnston St., Net Loft Building, Granville Island, Vancouver, BC) – who is carrying the Reading is Sexy Calendar and who gave me some great marketing advice on calendars for future years.
I'd be remiss here if I didn't mention our two non-bookstore retailers of the calendar:
O'Hares Beer & Wine Store (5031 Steveston Hwy, Richmond, BC)
Gundrun Wine & Cheese Bistro (150 – 3500 Moncton St, Steveston, BC)
An enormous thank you to all!